Total Sun eclipse - 01 August 2008
At first I have to say the weather was perfect. No clouds in the sky in front of sun during eclipse. On the other hand I could observe just partial eclipse because of my location.

Everything was ok, the sun was shining, clouds was going around, camera was producing images, mount was working and web-camera was recording sequence of 20 frames every minute. But suddenly horror struck. Mount stopped. What is going on? A big problem. Computer controlling of mount was over. So as quickly as possible I called my son to help me. He was working perfectly as substitutive engine of my mount. Thanks for it.

Please, click on the picture to see video of eclipse...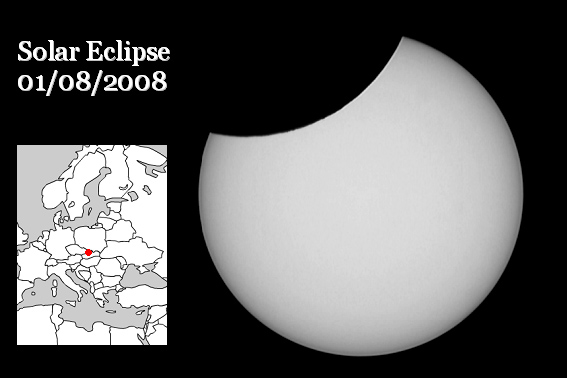 Technical information:
Optics:
Orestegor 300/4
Focal:
300mm
Aperature:
11
Exposure:
1/200
Date and time:
01 August 2008 from 08:55 SELČ
Location:
Central Europe, Slovakia, Čadca, village Zakopčie
Atmosphere:
clear sky
Pointation:
unpointed
Mount:
home made
Software:
Registax + Paint + Microsoft Movie Maker
Camera:
Logitech Pro 4000
There are some detail pictures - taken with longer focus.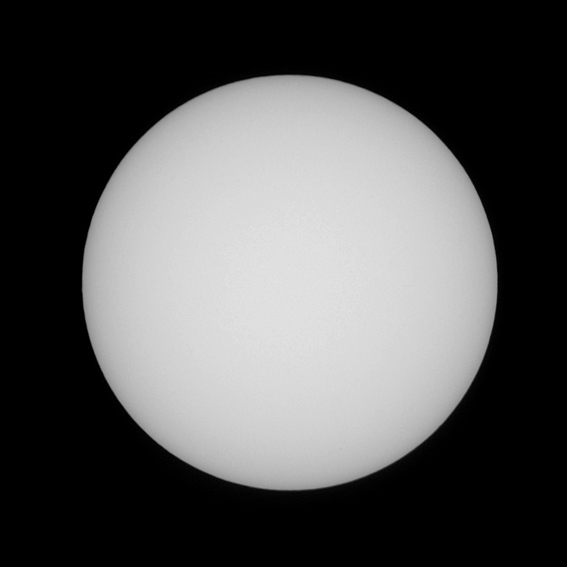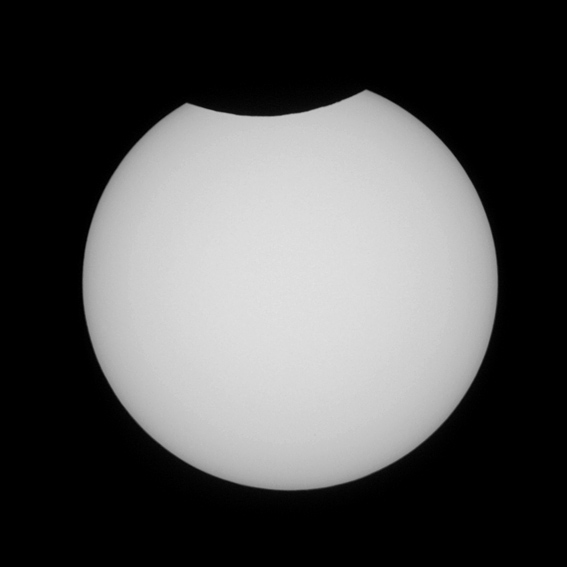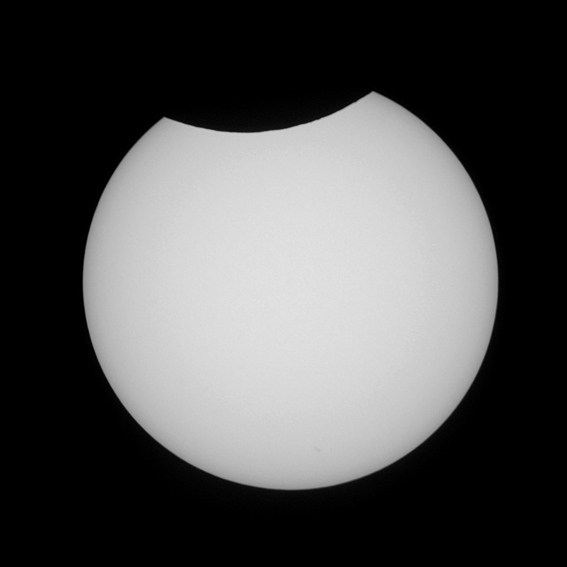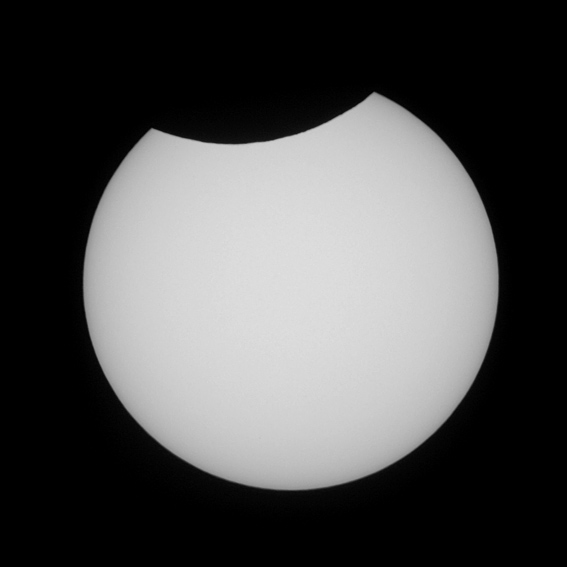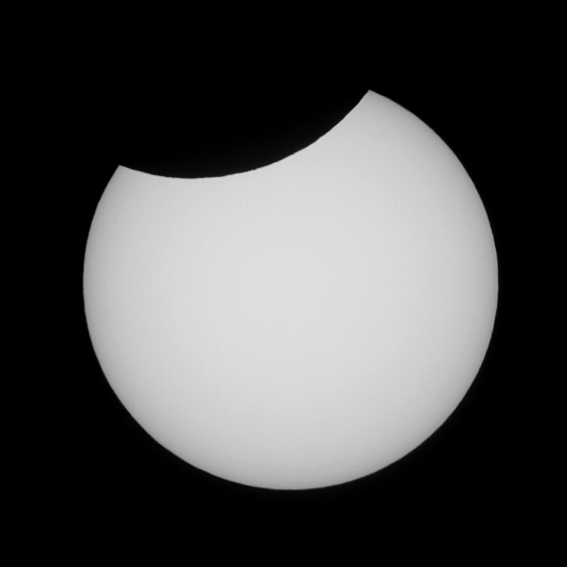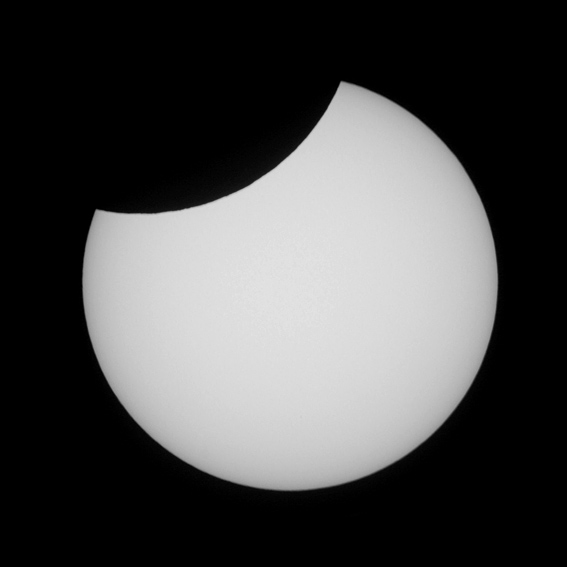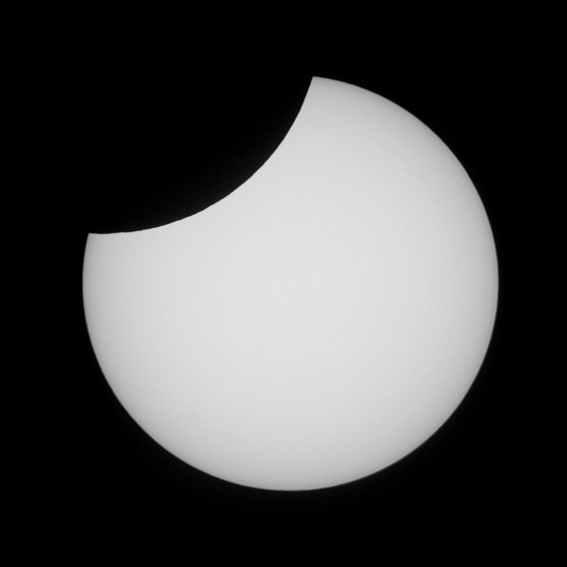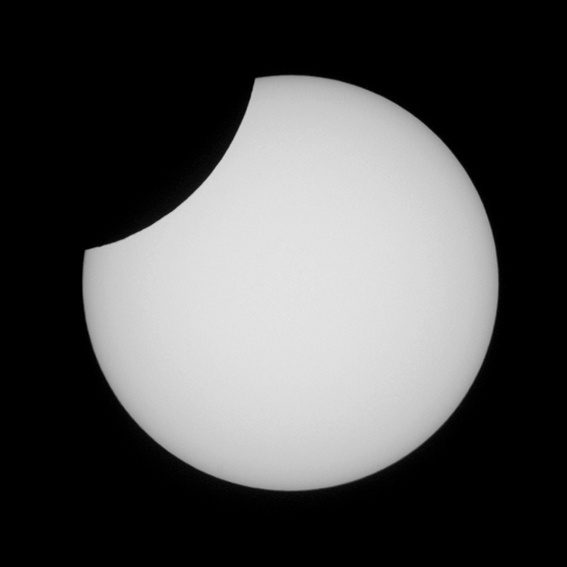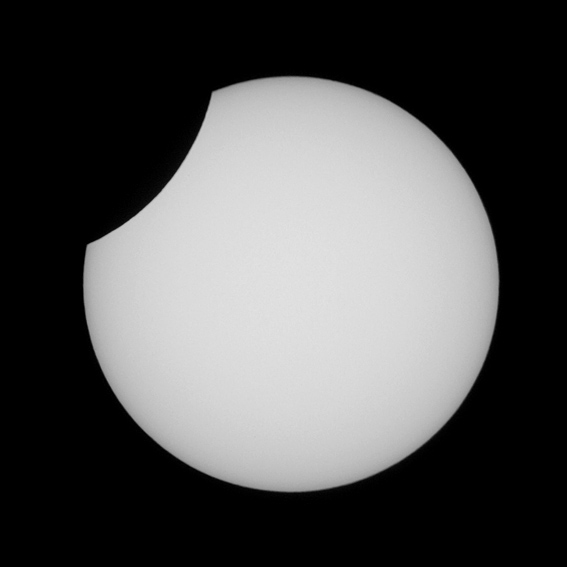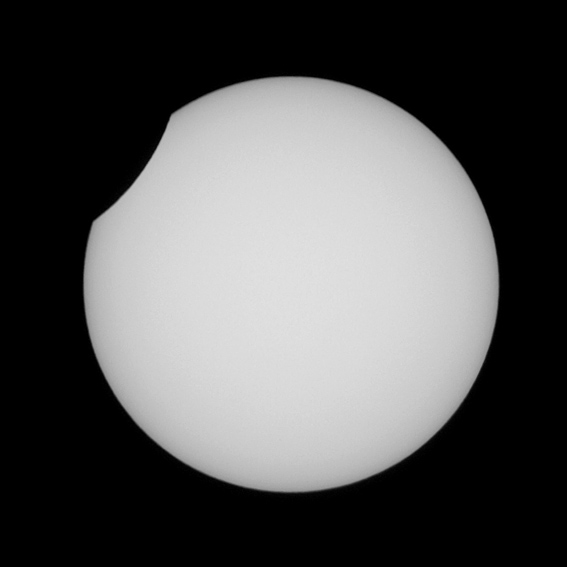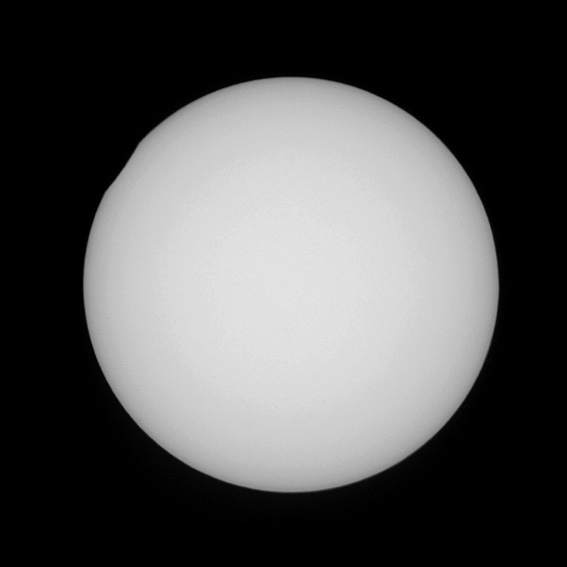 Technical information:
Optics:
Newton 170/1150 + Astro Solar Baader filter
Focal:
1150mm
Aperature:
6.7
Exposure:
1/100s
Date and time:
01 August 2008 from 8:55 UTC
Location:
Central Europe, Slovakia, Čadca, village Zakopčie
Atmosphere:
clear sky
Pointation:
unpointed
Mount:
Dobson
Software:
Photoshop
ISO/ASA:
200
Camera:
Canon 350D