Sunspots - 20 July 2004
There are large spot on Sun. There are a few photos.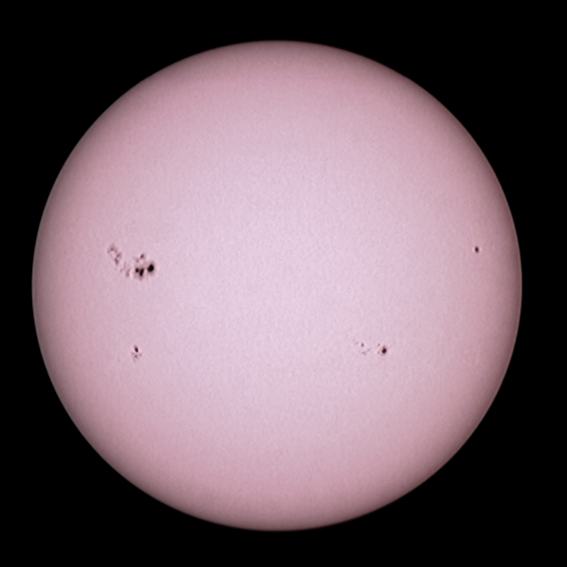 Technical information:
Optics:
Orestegor 300/4 + Astro Solar Baader filter
Focal:
300mm
Aperature:
16
Exposure:
1/100s
Date and time:
20 July 2004 14:55 UTC
Location:
Central Europe, Slovakia, Čadca, village Zakopčie
Atmosphere:
clearly, clear sky, average seeing
Pointation:
unpointed
Mount:
home made
Software:
Registax
Camera:
webcam Logitech Pro 4000
Contents:
average of 30 frames
Detail of spots.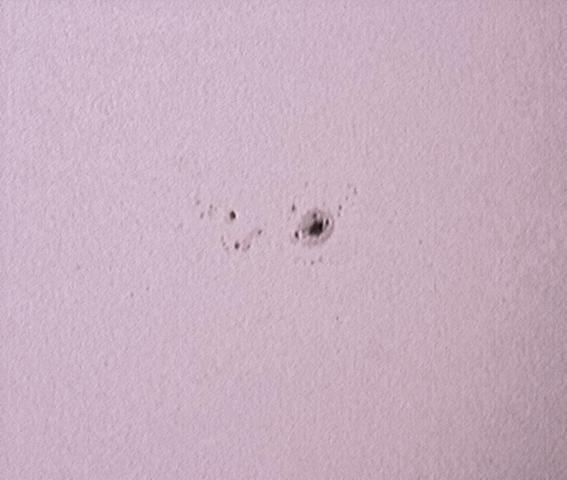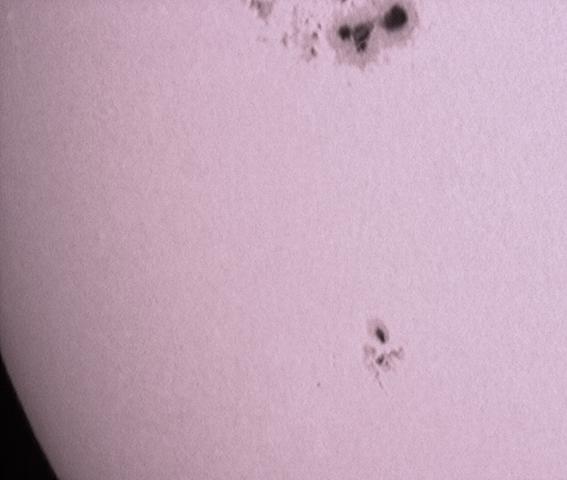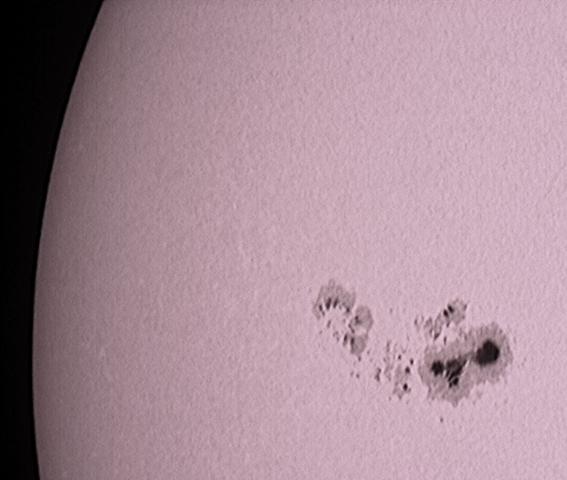 Technical information:
Optics:
Newton 170/1150 + Astro Solar Baader filter
Focal:
1150mm
Aperature:
6,7
Exposure:
1/100s
Date and time:
20 July 2004 17:00 UTC
Location:
Central Europe, Slovakia, Čadca, village Zakopčie
Atmosphere:
clearly, clear sky, average seeing
Pointation:
unpointed
Mount:
home made
Software:
Registax
Camera:
webcam Logitech Pro 4000
Contents:
average of 30 frames
Technical information:
Optics:
Newton 170/1150 + Barlow 3x + Astro Solar Baader filter
Focal:
3450mm
Aperature:
20,3
Exposure:
1/50s
Date and time:
20 July 2004 17:10 UTC
Location:
Central Europe, Slovakia, Čadca, village Zakopčie
Atmosphere:
clearly, clear sky, average seeing
Pointation:
unpointed
Mount:
home made
Software:
Registax
Camera:
webcam Logitech Pro 4000