The Tery's chalet - 02 July 2008
Some night photos from my short two-days trip in High Tatras mountains.

I spent one night under the stars. The night was perfect - the Milky Way was amazing. I took these photos with DSLR. I took some photos with classical analog SLR on photographic film. I'll have to wait for these photos a few days.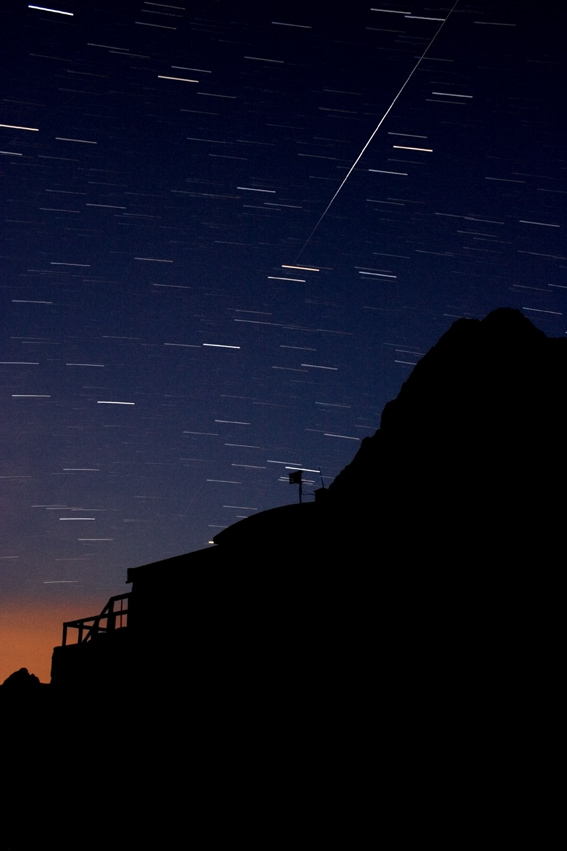 Technical information:

| | |
| --- | --- |
| Optics: | Canon EFS 18-55 |
| Focal: | 18 mm |
| Aperature: | 6.3 |
| Exposure: | 7x120s |
| Date & time: | 02 July 2008 at 20:42 UTC |
| Location: | Slovakia, High Tatras, Tery chalet, (2015 m above the sea) |
| Atmosphere: | clear |
| Pointation: | unpointed |
| Mount: | tripod |
| Software: | Photoshop |
| ISO/ASA: | 800 |
| Camera: | Canon 350D |
| Contents: | in front of Tery chalet |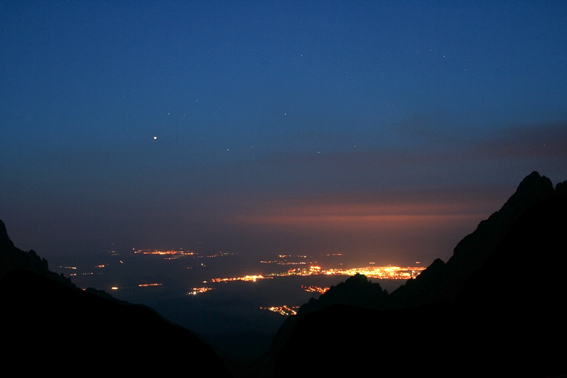 Technical information:

| | |
| --- | --- |
| Optics: | Canon EFS 18-55 |
| Focal: | 24 mm |
| Aperature: | 8 |
| Exposure: | 10x30s |
| Date & time: | 02 July 2008 at 20:10 UTC |
| Location: | Slovakia, High Tatras, Tery chalet, (2015 m above the sea) |
| Atmosphere: | clearly |
| Pointation: | unpointed |
| Mount: | tripod |
| Software: | Photoshop |
| ISO/ASA: | 800 |
| Camera: | Canon 350D |
| Contents: | town of Poprad in the night |